Our Story: Hand Made
My Mum, Alice Palser, first made a bluetit as a present for her Grandmother in the early seventies. Over the years, as she pursued her career as an artist and ceramicist, she found these little birds were very popular, but being interested in other things she would make them intermittently and a gallery was lucky to get hold of any.

In 2002 I was told by a palmist that I needed to work in clay. My Mum taught me how to make the birds and since then I have concentrated on making these for galleries and have built a small business doing so.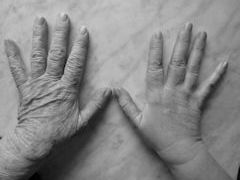 Today I live and work in Wales. I am creative in many ways, but the birds are my main source of income. Each bird is individually made and decorated by hand by me, just as my mother did before me – after all we have very similar hands!
Website created by Blythweb Ltd from an original design by Elissa Palser
Website hosted and supported by
MHCreations
.
© 2014 - 2023